TerraVita is a friend's smile, an act of love.
T
erraVita starts in Suvereto, Tuscany when Carlo Andrea and Chiara are on holiday in Maremma and get struck by the beauty of this territory which perfectly ties the Tuscan countryside with the seaside. Together they decide to pursue a simple but very ambitious project: to make solely high quality wines respecting the land they walked on, the emotions and the answers it daily conveys. Easily recognizable wines, uniquely and fully expressive of their own terroir.
TerraVita is the shining beauty of nature.
C
ulture in Suvereto revolves around agriculture. The land has been shaped for generations by hardworking farmers, who planted vineyards and olive groves for centuries, creating on the hills a mosaic of fields, woods and pastures of rare beauty. We have chosen an outermost and uncontaminated rocky area, uncultivated for decades and nestled in the Mediterranean scrub.Proximity to the sea, rolling hills alternating with Milia and Cornia plains, the continuous breeze, all contribute to create a complex balance that makes grounds, people and produce of the land pure, strong and unforgettable: exactly like our wines.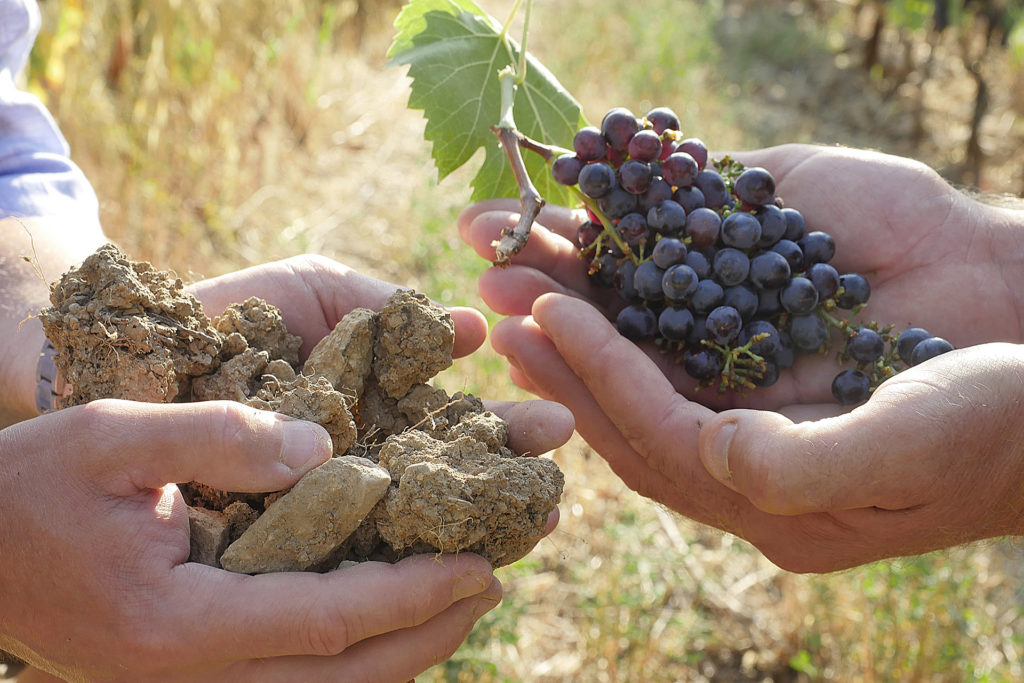 "First comes the land. The processing of biodynamic products require efforts and rigour".
Our wine is the result of careful and continuous field work, sunny days and soft winds.
Vinification happens by using indigenous yeasts, our wine does not get filtered nor clarified, it remains untreated; modern technologies and archaic traditions aim at not compromising the peculiarities given to our grapes by Nature.
Come and discover Tenuta TerraVita: … your holidays amidst wine and countryside
TerraVita is located a few minutes from Suvereto, a charming medieval village in the upper Maremma, part of the circuit of "Italy's most beautiful villages".
The property extends over forty hectares of land, bordered by a woodland area and the merging of the two rivers Cornia and Milia.
Twenty three hectares are cultivated with olive trees that entirely surround the cellar and the residential units.
To accommodate our guests there are seven flats with a communal swimming pool, where you can spend days in peace and quiet, lulled by the breeze coming up from the rivers and the song of the cicadas.